Professionally Installed Running Boards, Side Step Bars, Nerf Bars
Nerf bars, also known as running boards or side step bars, provide a sturdy step that makes it easier to climb into the cab or access the truck bed.
Tricked Out Car & Truck Sales installs nerf bars made from high-quality materials designed to provide maximum durability and long-lasting performance. We offer a range of styles and finishes to match your truck's aesthetic, and our expert team is always on hand to help you find the right fit for your specific make and model.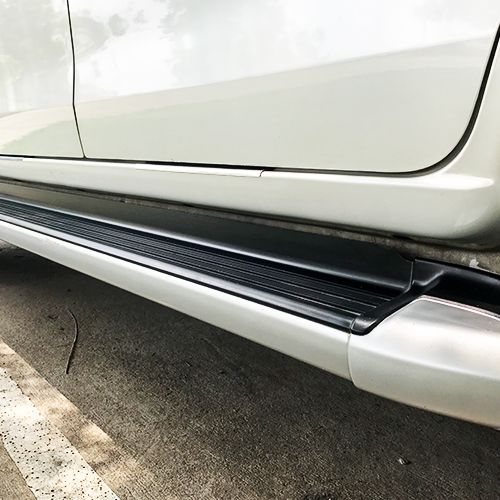 Make Getting In And Out Easy
One of the main benefits of running boards is improved safety for drivers and passengers. With a sturdy step to climb on, passengers can more easily enter and exit the vehicle without slipping, straining, or tripping. This is especially important for young children, older adults, or anyone with mobility issues. The added step also provides a safer and more secure foothold when loading or unloading heavy items from the truck bed.
With the addition of running boards to your vehicle, getting in and out of the truck doesn't need to be a hassle, cutting back on loading and unloading time, so you have more time to do what matters.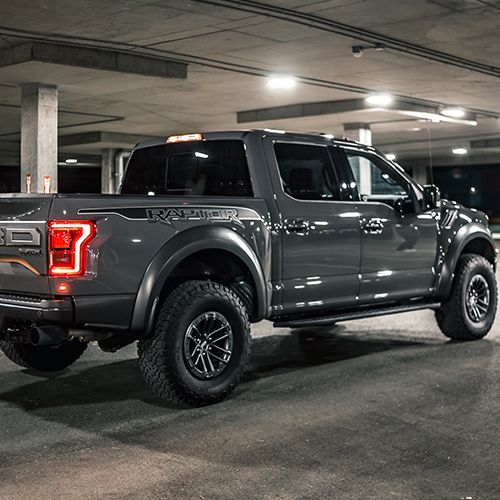 Improve Functionality
Regarding functionality, side step bars make it easier to access the truck bed. Bars provide an additional step for you to stand on, making reaching gear or equipment stored in the truck bed easier. Whether you need quick and easy access to tools while on the job or are taking the family camping, being able to reach into your truck bed is always handy.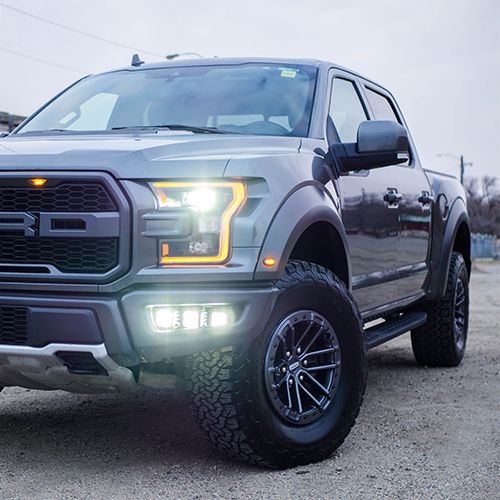 Add Style To Your Ride
In addition to improving safety and functionality, nerf bars also enhance your truck's appearance. With sleek, low-profile designs, they can be custom-made to match your truck's style and color, giving it a professional and polished look.
As a fully custom car shop, the experts at Tricked Out Car & Truck Sales will not only match the right style nerf bar to your vehicle but can also customize the color and finish. Our selection includes both black powder-coated and stainless steel options, so you can choose the finish that best complements your truck's appearance.
When you get all your truck's accessories from Tricked Out Car & Truck Sales, we can match styles and colors, so your vehicle has a crisp, finished look.
Quick Installation
Installation of our nerf bars is quick and easy, with most models able to be installed in just a few hours. Our team of professionals has years of experience installing running boards and will ensure that your new accessory is fitted correctly. Trust the professionals, and you can be confident in the safety and performance of your vehicle. Plus, when you have your nerf bars installed by Tricked Out Car & Truck Sales you can be assured that they will look great and function perfectly, as our team has the knowledge and skills to ensure a perfect fit for your specific make and model.
Request Your Free Nerf Bar Quote Today!
At our Tricked Out Car & Truck Sales, we take pride in offering top-notch installation services, and we're committed to ensuring you're completely satisfied with your new nerf bars. So, whether you're a professional tradesperson or just a truck owner who wants to upgrade their vehicle, our nerf bars are the perfect addition to your ride — trust Indiana's number-one choice for truck accessory installations. Contact us today to get your ride tricked out!