Professional Automotive Window Tinting!
We at Tricked Out Car & Truck Sales understand that your vehicle is very important to you. That's why we don't offer anything but the best window film on the market. We offer a lifetime warranty film that will never fade or turn purple! Truly the next evolution in high-tech UV protection for vehicles. Our film not only deflects sunlight, but also blocks 99% of the sun's harmful UV rays, providing excellent protection for your skin. Prolonged sun exposure through a rear window can ruin a car's interior. The glare reduction you get from our window tint film prevents the interior of your vehicle from becoming damaged and helps preserve its value and appearance. You will get a lifetime of protection and an increased sense of security and peace of mind, whether you're on or off the road. Learn more about our innovative line of automotive car window tint films below.
Car & Truck tint protects your personal privacy
Protects upholstery from harmful sun rays
Keep your valuables from view
Reduce the heat inside your car or truck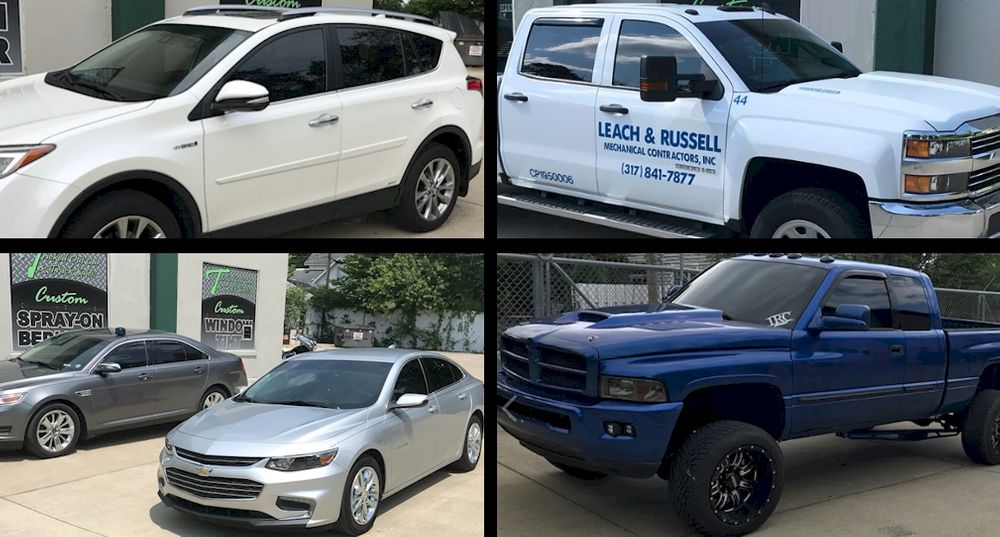 Call today for an appointment to get your SUV, Car or Truck windows tinted!