Light Bars
Accent Headlights - Underbody Lighting - Strobes and Emergency Lighting- Installed on Cars, Trucks, SUVs, and many other vehicles...
Lights - Professionally installed!
Available in various colors, sizes, and types—vehicle accent LED lights can be used on anything from cars and trucks to snowmobiles, ATVs, UTVs, golf carts, motorcycles, law enforcement vehicles and emergency stobe lights. Products include light bars, LED strip lights, angel eye halo rings headlights, rock lights, license plate lights, underbody lights, footwell lights, truck bed lighting, grille lights, LED light modules, and engine bay LED lights as well as strobe and emergency lighting.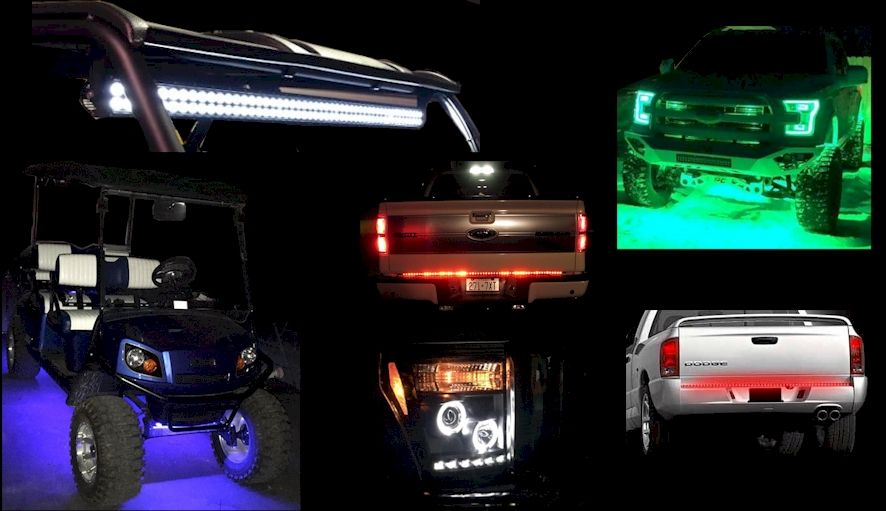 Cars, SUV, Off Road, Jeeps, Trucks, Commercial Trucks, Recreational Vehicle Lights and LED Accent Lighting...
We have it all and we install it all.
Tricked Out Car & Truck Sales