Vehicle Color Change Wrap
Tricked Out Car & Truck Sales offers professional color change wraps that completely transform the look of your vehicle. Turn your car into a work of art and give it some style! A color change wrap, also called a paint wrap, differs from a graphic wrap in that it shows the most accurate representation of a paint job possible. When doing a paint wrap, there is a 5-step cleaning process as well as a full disassembly of the vehicle, ensuring that you will have every edge and corner perfectly wrapped.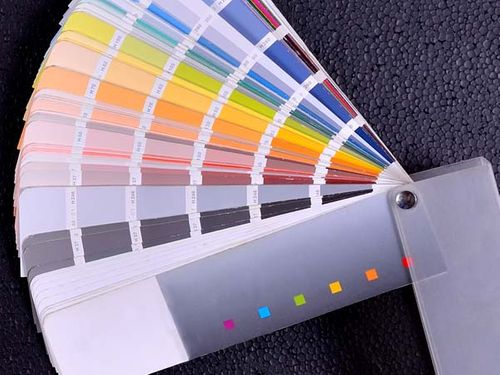 Choose From Hundreds of Colors and Finishes
No matter how you wish to customize the look of your vehicle, there is a color and finish combination that you're sure to love. Available finishes include gloss, matte, satin, carbon fiber, and brushed steel. To see our full selection of car color vinyl wraps, contact us in Pendleton today!
The Process
Once your vehicle is fully disassembled, we'll clean it with a full detail job. This is what sets us apart from the competition! The first step involves a wash to remove any loose dirt or dust, followed by a clay bar to ensure that the surface is completely prepared and free of tar or road grime. After that, we take off any trims and bumpers, headlights, taillights, door handles, and other items and clean behind them, removing any excess grime from the edges and surrounding parts. Finally, we 3M Prep Solution the entire car to remove any wax or contaminants, after which we apply a complete 70% Isopropyl Alcohol for a full detail to the surface. Now your vehicle is fully prepped for wrapping!
Please note: Mirrors, door jams, inside trim, chrome trim, emblems, grills, vents, and spoilers are not included in the price of a whole-color transformation wrap. The fee will be determined on site inspection for certain areas.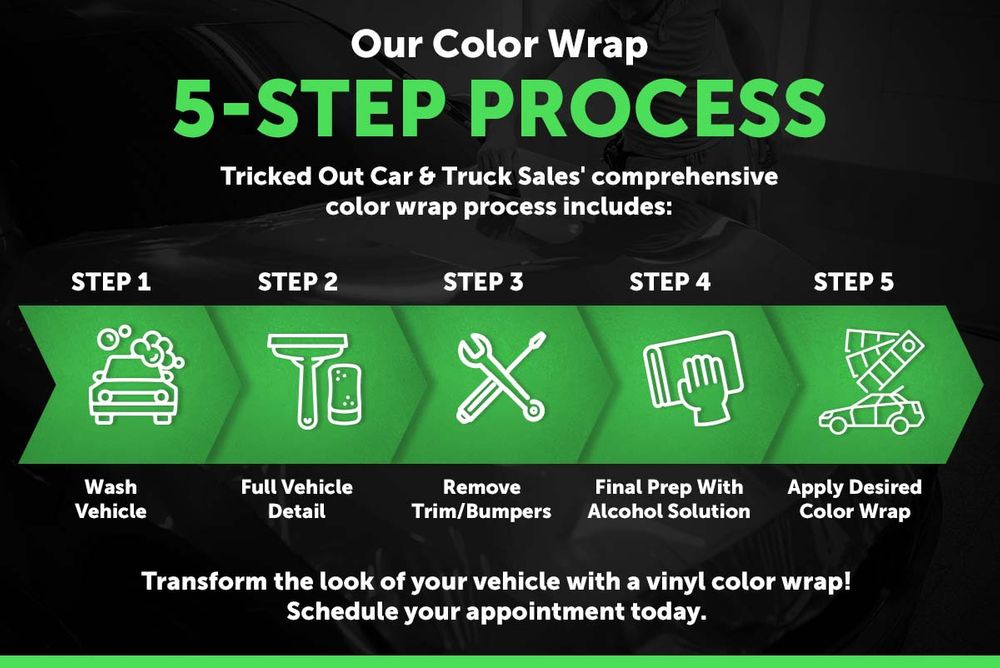 Is a color change wrap better than a paint job?
Vinyl color changes are typically less expensive than a custom paint job. Furthermore, when you repaint a vehicle, you must first remove the original paint job, which may affect the value of your vehicle. The original factory paint is preserved and protected when we apply a wrap product to it.
What is a color wrap made of?
Vinyl is used to make vehicle wrapping. The finest materials are produced by firms that the general public is familiar with, such as 3M or Avery. Less expensive materials are available but tend to be of inferior quality. Paint may be more easily removed and worn away from cheaper materials.
How long does a color wrap last?
Vehicle wraps will survive three to five years if properly cared for. A vehicle that is regularly washed and stored in a garage will last approximately five years. The longer a vehicle sits outside without being properly cleaned, the faster the wrap will deteriorate.
Will a vinyl color wrap damage my car's paint?
The wrap will not harm the paint of your automobile if it is in good condition when applied.
Request Your Free Color Wrap Quote Today!
Do you have any other questions? Please feel free to contact us or visit us today at Tricked Out Car & Truck Sales! We're your one-stop shop for vinyl color car wrapping in Pendleton, IN.