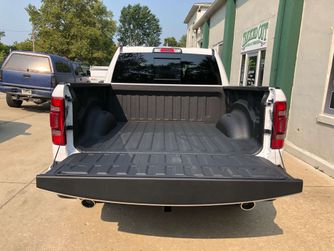 Spray On Bedliners
You work your truck hard and you need a bedliner that will keep it looking as good as the day you bought it.
Professionally installed in just a couple of hours, a Truck Bedliner application can protect your truck from whatever you decide to throw in it or at it.
The extremely tough spray in material we use can endure the toughest conditions and protect your truck from rust, corrosion & surface damage.
Protect your investment and keep your truck looking its best.
Our spray on bedliner isn't just for truck beds; we have sprayed a wide variety of items such as patio furniture, decks, trailers, full vehicles, and boats.
We offer a wide variety of colors, textures and designs and can spray anything you have that needs protecting.
Take a look at our work below and then call for your appointment!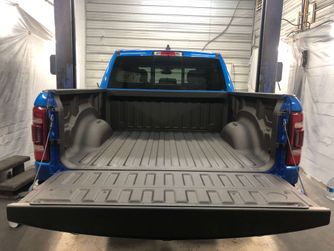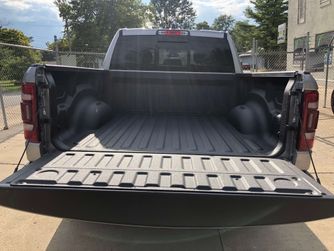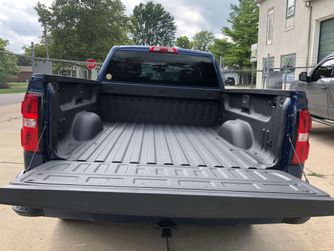 Tricked Out vs. LineX Bedliners
When it comes to comparing the bedliners at Tricked Out Trucks and LineX, there are a few factors to consider. Tricked Out Trucks offers high-quality bedliners that are designed to provide durability, protection, and customization options for truck owners. LineX, on the other hand, is a well-known brand that also offers similar benefits.
Durability: Both Tricked Out Trucks and LineX bedliners are designed to be rugged and long-lasting. They are resistant to scratches, stains, and UV damage, ensuring that your truck bed is protected from daily wear and tear.
Protection: Both bedliner options provide excellent protection against impacts, corrosion, and chemicals. They create a protective barrier that prevents dents, rust, and debris from causing damage to your truck bed.
Customization Options: Tricked Out Trucks offers a wide range of customization options for their bedliners. This allows truck owners to choose from various colors, textures, and finishes to match their preferences. LineX, on the other hand, offers limited customization options.
Installation Process: Both Tricked Out Trucks and LineX have trained technicians who are skilled in bedliner installation. However, Tricked Out Trucks prides itself in providing a seamless and efficient installation process for their customers.
Price: The cost of bedliners can vary depending on the type of liner, truck model, and customization options chosen. It is recommended to reach out to Tricked Out Trucks directly for a personalized quote based on your specific needs.
Your Source For All Your Truck Needs