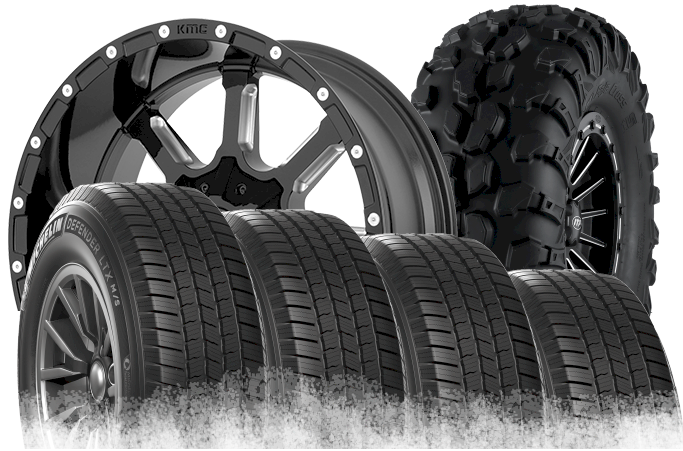 Drop by and take a look at the wide selection of Custom Wheels & Tires we have to offer ... You won't be disappointed!
Why new tires? It's all about your safety..... and the facts that you'll get a smoother ride, better gas mileage and shiny black sidewalls... is a big plus!
Extreme weather conditions from frigid cold temperatures, ice and snow to heat - can combine with rocks and potholes to wear down your tread and damage your tires. Worn treads can also make other parts of your vehicle wear down faster, and of course a worn tread certainly will not be able to handle many weather conditions like rain, snow, and sleet.
With good treads, your car, truck or SUV will drive better and provide more safety on the roads - and that is undisputed!
So why new wheels? Well, people have been tricking out rims in this country since the first wagons went West!
Tricked Out Truck Sales has a huge selection of rims / wheels in every size and finish to trick out your vehicle.
When it's time to buy new tires and wheels, we want to make your experience as simple and smooth as possible. We have an extensive selection of quality tires and awesome rims to fit your car or truck, your budget and your driving style.