Comprehensive Auto Detailing Services
Tricked Out Car & Truck Sales in Pendleton offers a comprehensive range of auto detailing services to keep your vehicle looking its best. Whether you want to restore your car's shine or simply keep it clean and well-maintained, our experienced team of detailers can accommodate your needs. To learn more about our detailing packages or to schedule a service, reach out to Tricked Out Car & Truck Sales today.
Our Car Detailing Services
Our auto detailing services can be customized to meet the unique needs of each customer. We use only the finest products and techniques to ensure that your vehicle is cared for in the best possible way. Our services can include everything from hand washing and waxing to polishing, steam cleaning, and paint restoration.
Interior Detailing
Interior Detailing: We offer two levels of interior detailing services. We'll remove all of the dirt, grime, and other contaminants that accumulate over time, leaving your car's interior looking and feeling fresh and clean.
LEVEL 1
Vacuum all interior ( Floors, Seats, Trunk, Floor Liner)
Wipe down all interior surfaces '
Trunk cleaned
Glass cleaned inside & out
steam cleaning of vents
door jams/ trunk jams cleaned
LEVEL 2
Everything from Level 1
Carpets/seats shampooed & extracted
UV protection applied to all plastic and leather surfaces
Exterior Detailing
Exterior Detailing: Our exterior auto detailing services are designed to restore your car's showroom shine and protect it from the elements. We offer two packages to meet your needs.
LEVEL 1
Pre spray to loosen up dirt & bugs

Wheels & Tires cleaned

Foam Cannon

2 Bucket hand wash

Glass cleaned inside & out

Spray wax

Underccage cleaned
LEVEL 2
Everything from Level 1

Clay bar

SOLO spray sealant (6 month protection)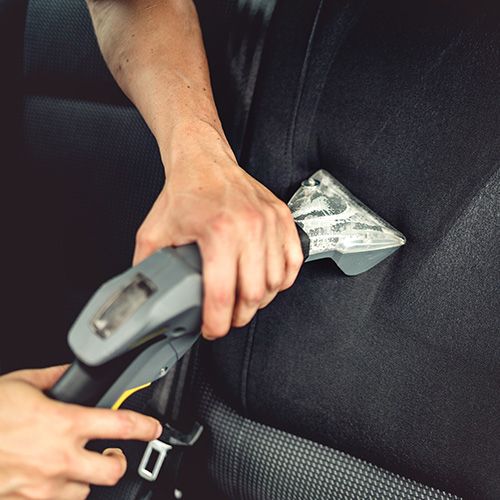 The Importance of Detailing Your Car
Auto detailing not only helps to maintain the appearance of your vehicle, but it can also extend its lifespan and increase its resale value. Regular detailing can prevent dirt, debris, and other contaminants from causing permanent damage to the paint, and it can also prevent rust and corrosion from developing. Additionally, a clean and well-maintained vehicle can contribute to a safer and more enjoyable driving experience. Overall, auto detailing is an investment that can pay dividends in terms of both aesthetics and function, and it's essential for anyone who wants to keep their vehicle in top condition.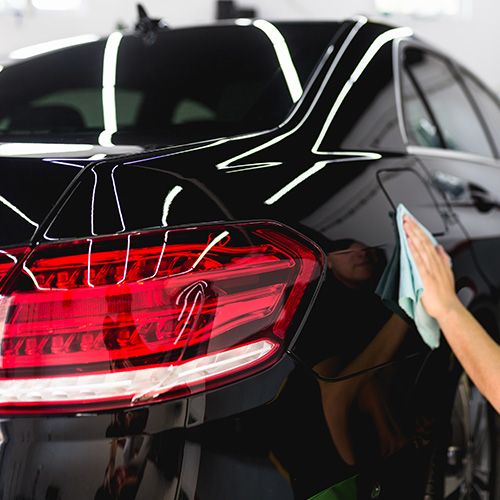 Why Choose Our Auto Detailing Services
Our team of detailers is highly trained and experienced, and they have a passion for getting every detail just right. We offer a full range of services, from interior and exterior detailing to custom jobs and specialty coatings, such as our ceramic coating. Our attention to detail extends to every aspect of the detailing process, from the initial consultation to the final outcome.
When you choose Tricked Out Car & Truck Sales for your detailing needs, you can expect nothing less than exceptional service. Our experienced team of detailers is committed to providing top-notch workmanship and personalized service. Whether you're looking for a basic wash or a full interior and exterior detail, we'll work with you to create a customized detailing package to meet your needs.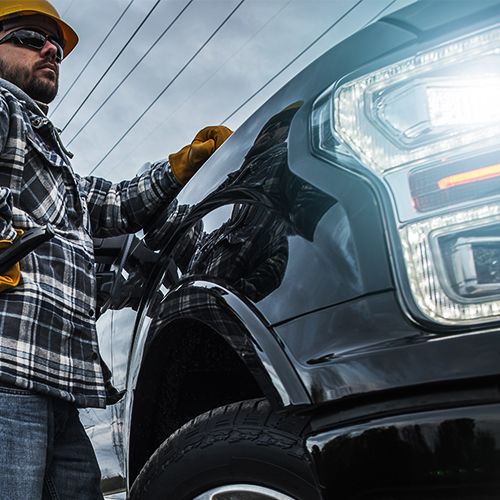 Why We're the Best Choice for Vehicle Customization 
We use only the highest quality products and equipment to ensure a clean and long-lasting finish. From our soap and wax to our buffers and vacuums, we rely on tried-and-true brands that are known for their effectiveness and safety. Plus, with our state-of-the-art equipment, we're able to provide thorough and efficient service that gets your car looking its best in no time.
Schedule Auto Detailing Services Today
If you're looking for the best auto detailing services in Pendleton, look no further than Tricked Out Car & Truck Sales. Our experienced team of detailers is dedicated to transforming your vehicle into a work of art, and we use only the finest products and techniques to deliver outstanding results. Contact us today to schedule an auto detailing appointment.