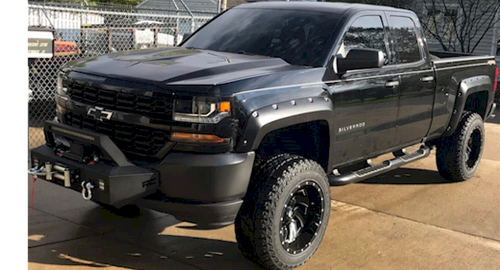 Zone Off Road
Zone Offroad Products was developed to bring you quality offroad products at the BEST VALUE in the industry.
Zone Offroad is an engineering & manufacturing division of Sport Truck USA with over 20 years of experience serving offroad enthusiasts.
Competitive pricing, quality parts, fast shipping, and unmatched customer service is what Zone Offroad is all about.
Pair that up with Tricked Out Trick Sales' ability to professional install our quality products and you have a powerful match you can't beat!
Body Lift Kits, Suspension Lift Kits, Shocks, Coilovers, Leveling Kits, Steering Parts, Truck Bed Steps, Jeep Accessories, Electronics and way too many more quality product to mention them all.....