What to Expect From Our Lift Kit Shop
Suspension Lift Kits for SUVs, Jeeps, and Trucks
When you come to Tricked Out Truck Sales for your lift kit, you should come to us with some pretty high expectations — expectations that we aim to meet and exceed. We know that you worked hard to get your ideal truck for the best off-road experience, and we want to be able to provide the lift kit that meets your requirements. Whether you're an avid weekend-warrior and you hit the (off)road regularly, or you'd just like a lift kit that gives you the option of forging your own path when the time comes, you can find exactly what you're looking for with Tricked Out. Here's what you can expect from us when you need a lift kit in Indiana.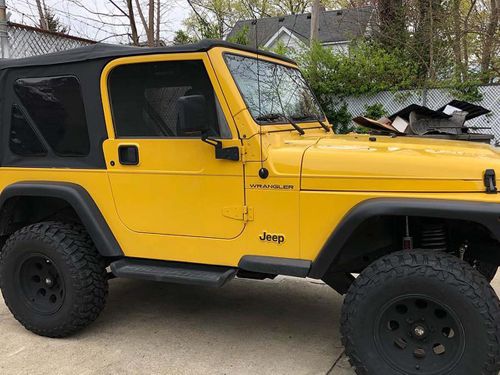 Over Seven Years of Experience
Our team at Tricked Out has been in business serving truck owners in Indiana for over seven years now, and in that time, we've provided and installed lift kits for thousands of satisfied customers. Since our owner Adam was 15, he's been customizing cars and trucks, and in nearly a decade of experience, he's learned that no two vehicles or vehicle owners are the same — each one has its own unique needs. With a dual associate's degree as a diesel and agriculture technician, he has the certifications and knowledge to get the job done correctly the first time. We believe you'll be satisfied with the level of expertise that comes from someone who started working on trucks at a young age, delivering results you can be ecstatic about!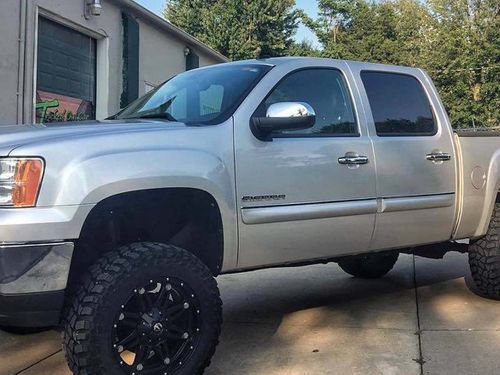 Unrivaled Passion
At Tricked Out, customizing your vehicle to fit your needs and lifestyle is what we're passionate about. We put our heart and soul into every job we take on, because we love what we do, and we love sharing it with the people of our community. We make sure that every truck that comes into our shop leaves better than when it came in. We know that if you're willing to invest in customizing your truck with a lift kit, then you're the type of person who is passionate about the lifestyle — the least we can do is match your enthusiasm! We're just as excited about you are when it comes to tricking out your truck. Contact us today to get started!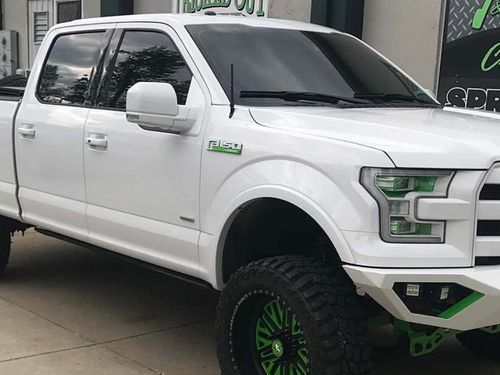 Customization Options
If you've been in the world of lifted trucks for even a short amount of time, then you know there's not just one type of suspension, one go-to brand, or one superior configuration. It all comes down to personal preference, budget, and expectations for your off-road experience. Because no two trucks or drivers are identical, there are several customization options available for lift kits through Tricked Out Truck Sales. You can super-size your truck with a lift kit from Rough Country and their comprehensive warranty, or you can get a high-quality kit at a competitive price from Zone Offroad. Your options only get more diverse with offerings from Air Lift Performance, Fabtech, Rancho Performance Suspension, and ReadyLIFT.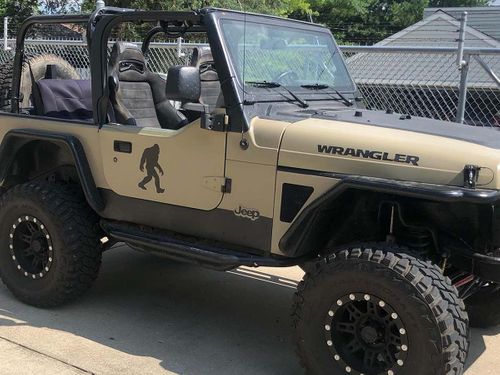 Unbelievable Customer Service
At Tricked Out, we don't want to just stop at installing a quality product — we want to provide each of our customers with a superior experience. We'll treat each truck that comes into our shop like it's our very own, ensuring that you receive the best customer service in the region. We want to be your go-to shop for all things regarding your truck! Visit us today in Pendleton and discover the difference of working with a truck lift shop that is experienced, passionate, and goes the extra mile to make sure you get what you need out of your truck setup.
Contact us today to schedule your appointment for a truck lift in Pendleton! We can't wait to Trick Out your truck and get you back out on — and off — the road!